News
Meet the Sunshine Health Broward March for Babies Ambassador Family
Date: 03/21/19
Sunrise, Florida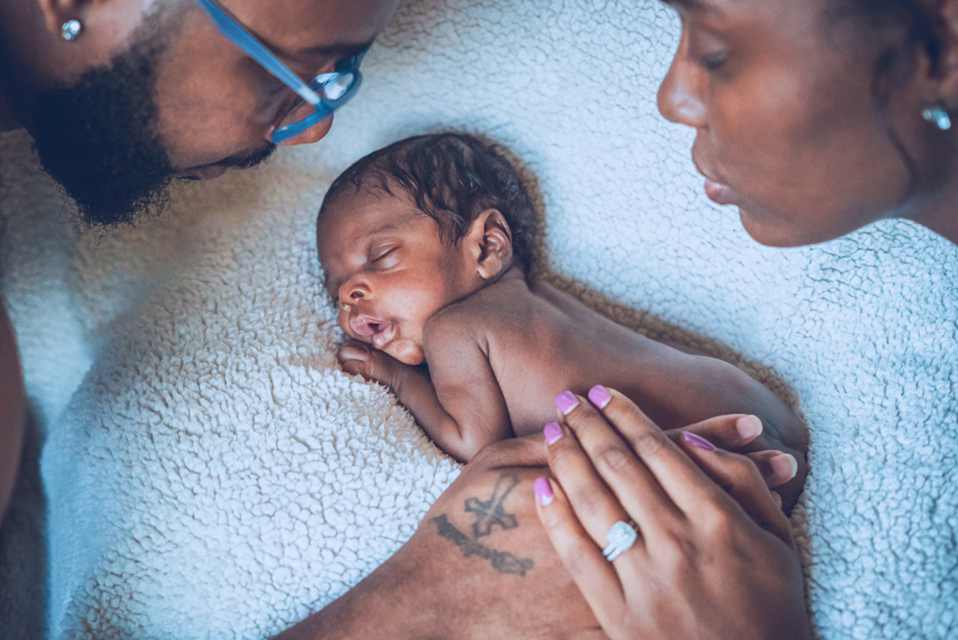 Baby Jax made his grand entrance into the world on March 18, 2018. He was two months early and exactly 3 pounds.
Now Baby Jax is getting ready to march — well, ride in a stroller — in his first March for Babies.
Jax, his mother Dominique and his father, Sunshine Health Program Coordinator John Cledor, and Jax's sisters, 9-year-old Erin and 3-year-old Kendall, will proudly serve as the Broward Sunshine Health March for Babies Ambassador Family.
The Cledors know firsthand how March of Dimes supports families with preemies. Jax (John "Jax" Cledor) spent five weeks in the NICU at Broward Health.
Jax is now a happy, healthy 25-pound, 1-year-old. John and Dominique feel lucky – and grateful for the support of NICU nurses, friends, family and coworkers.
Jax's journey started when Dominique was in a car accident during her second trimester in January 2018.
Dominique was initially told all was fine with her and baby, but on March 6 she went into preterm labor.
She was put on bed rest until the baby's due date of May 17. Soon after, she was admitted to the hospital with a blood clot. On March 18 – the day John was supposed to go to Dominique's baby shower – they were told baby Jax was coming.
"They were preparing us for the worst — that he might not be the healthy baby boy we were hoping for," John said.
They warned he might need help breathing. That he could be under-developed.
"When he came, they were thinking he would be on a vent, but he was on a CPAP for two days. They took him off and he breathed on his own," John said. "We are so lucky. He's a miracle."
Dominique is especially grateful for the care baby Jax got in the NICU, and one nurse in particular.
"The nights when she was on a duty, I slept great," Dominique said. "She always kept me in the loop. She'd call me on the night rounds and let me know of any changes. She was heaven-sent."
It wasn't the family's first experience with a NICU. Erin was delivered at 33 weeks after Dominique was diagnosed with preeclampsia. Erin spent one week in the NICU but now "she won't slow down," her mom said. "She plays basketball, flag football and track."
On May 4, come out and meet the Cledors at the Broward March for Babies.
"We were so fortunate," John said. "I look forward to sharing our story and showing others going through similar situations that there is hope. This is something my wife and I are going to be supporting for years to come."
Here are the March for Babies events Sunshine Health teams will participate in: