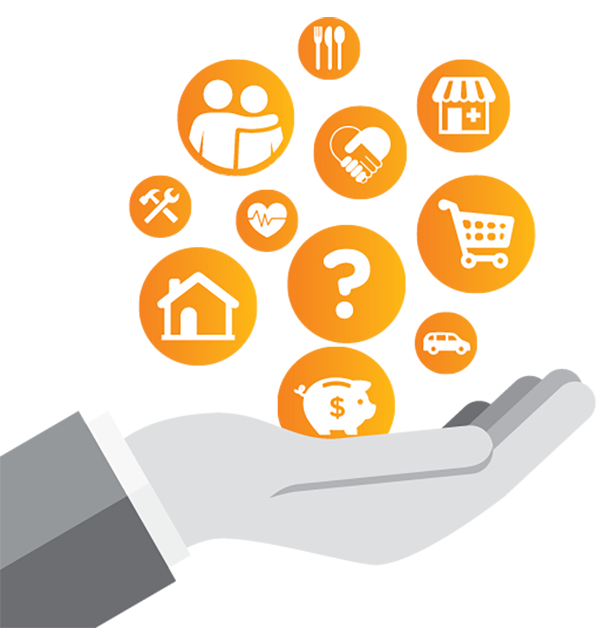 Community Connections
The Sunshine Health Community Connections team builds and cultivates partnerships with community-based organizations to support the social safety net and address the social determinants of health that adversely impact our members' health and well-being, including:
Identifying more than 500 gaps per year in the social safety net and working with community groups to close them.
We connect people to needed social services, with more than 60,000 referrals each year.
Awarding $200,000 in annual grants to 54 organizations to address areas of need identified by our program.
Community Connections Grants
The Community Connections team awards grants to non-profit 501(c)(3) community-based organizations. All grant investments are statewide with awardees in every region. Applications are open to all active status non-profits in good standing with the community.
3 Levels of Funding
Level 1 - Resource Grant: Focuses on the most referred social services needs of our members. Application opens in the spring.
Level 2 - Investment Grant: Focuses on program-based organizations with data reporting requirements. Application opens in the fall. These organizations collect data that report how many people they serve.
Level 3 - Health Investment Grant: Focuses on partnership program-based organizations with member data reporting requirements and one year grant agreement BAA. These organizations have the capacity to not only report on utilized services, but also to identify how they serve Sunshine Health members.
Community Resource Database
Sunshine Health's Community Resource Database connects people in need with the programs that can help them. The Community Resource Database makes it easy for people who have social needs — and those who help others — to find and make referrals to appropriate programs and services for needs like food, shelter, health care, work, financial assistance and more.
Two ways to connect:

Community Connections Help Line
1-866-775-2192 (toll-free)
Video Relay: 1-855-628-7552. TTY: 711
Monday–Friday, 9 a.m. to 6 p.m.