The Sunshine Health provider directory is a list of physicians, hospitals and other healthcare providers that are available to you. Some providers may not perform certain services based on religious or moral beliefs.
Or start a search using our Find A Provider tool. Please note that a new browser window will open. For instructions, see our Find A Provider Step-by-Step Guide (PDF).
The Statewide Medicaid Managed Care program operates in 11 distinct regions.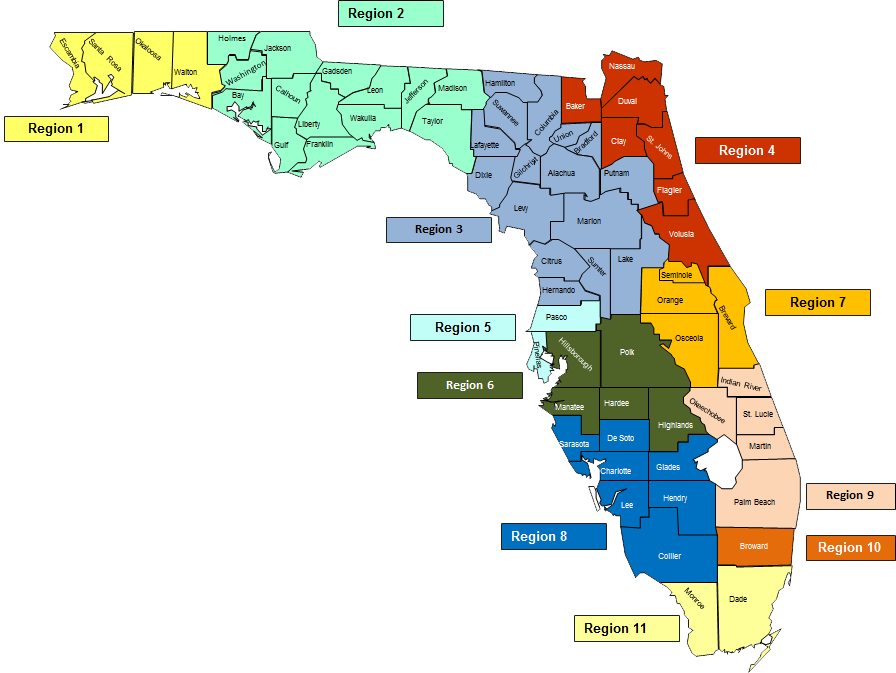 Child Welfare Specialty Plan Provider Directories
Essential Providers
Some providers are called "essential providers." They provide care to members statewide. The following essential providers are part of Sunshine Health's network and are available to all members:
Johns Hopkins All Children's Hospital
Nemours Children's Hospital
Nicklaus Children's Hospital
Wolfson's Children's Hospital
Florida International University
Florida Medical Practice Plan Inc.
Florida State University (FSU) Sarasota
Mount Sinai Medical Center
University of Florida (UF) Jacksonville
University of Central Florida (UCF)
University of Florida (UF) Gainesville
University of Florida (UF) Sacred Heart
University of Miami Hospital
University of South Florida (USF)