Krames Staywell Health Library
Krames Staywell Health Library. Easy access to more than 4,000 health sheets on health and medications. Not sure what do when your child has a cold or the flu? Or how much sunscreen to apply? Or what to do if your child is expecting a child? Search for these topics and more on this health library.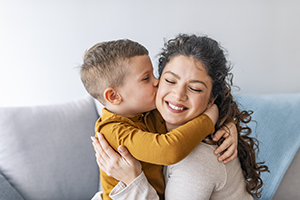 New – Krames/StayWell Library!
We have added a new set of tools and resources to help you manage your child's health and wellbeing. This site has added assessments for wellness and lifestyle improvements. Learn how to manage your child's chronic condition(s) between appointments. Get general health tips like the amount of sleep your child needs by age. Learn about your child's mental health. View the new Krames/StayWell Library.
myStrength
We all have our struggles. Finding support to focus on your child's emotional health is important. Now you can use web and mobile tools to help your child get better and stay mentally strong. myStrength is safe and secure. It offers personalized resources to improve your child's mood. Learning to use myStrength's tools can help your child overcome the challenges he or she faces.
These resources are available in a mobile app. Visit your phone's app store to download a free version of Krames StayWell or myStrength.