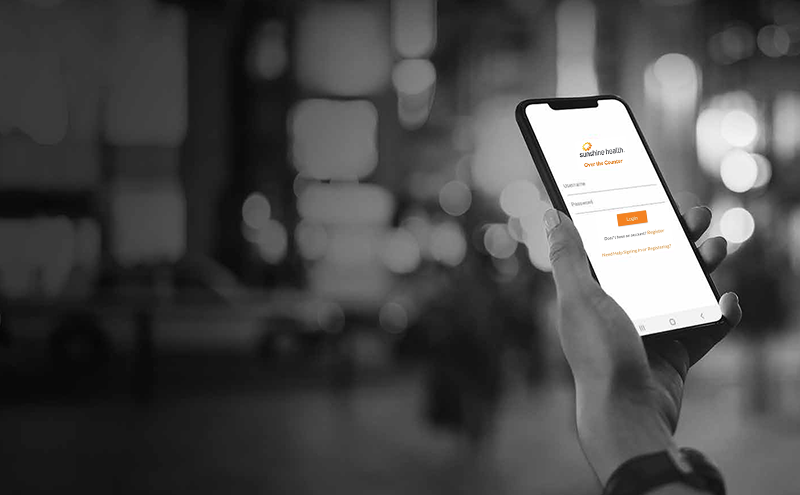 Shop over the counter from your phone
You can now order your over-the-counter health and wellness products through the new Envolve OTC Mobile App.
Order from the app, no need to call.
Browse and buy eligible products.
Ship right to your home.
Check your balance and use your available funds.
Get reminders to use your funds before they expire.
View order history and current order status.
Download today from the Apple App Store or Google Play. Register and create an account.

Frequently Asked Questions
Sunshine Health is proud to work with SafeLink Wireless® to offer you this cell phone program at no cost. Approved members get a free smartphone and these free, monthly benefits:

3 GB of data
350 minutes 
3 Telehealth calls per month and written prescriptions to a local pharmacy through Doc.com
Unlimited text messages
Free calls to Sunshine Health Member Services
Some limitations may apply.
How to Enroll

Visit SafeLink's website to apply online.
Call SafeLink at 1-877-631-2550 to apply over the phone.

You can order over-the-counter items via the Secure Member Portal. 
Or, place your order over the phone. Call Sunshine Health's OTC Vendor AcariaHealth at 1-866-577-9010, Monday through Friday from 8 a.m. to 8.pm. Download the Over-the-Counter Health and Wellness Catalog (PDF) to view items. Please have your Sunshine Health Member ID card with you. You will need your Member ID number. Also, write down the item number from the catalog. You will need this also when placing your order.
Each month, you can place your order at any time.
It does not. You also cannot use future allowance amounts when placing your order. Please use your $25 OTC benefit each month.
Certain vitamins and mineral supplements must be recommended for you for a specific diagnosed condition. Please speak with your physician before ordering these types of items.
Please allow up to 14 days for delivery of in-stock items. You will be notified if an item is out of stock and may take longer for delivery.
Please call Sunshine Health's OTC Vendor AcariaHealth at 1-866-577-9010, Monday through Friday, 8 a.m. to 8 p.m.