Get Care for Your Child from the Comfort of Your Home ANYTIME
KidzDocNow is a new service for Sunshine Health members ages 0-21 years old. It allows you and your child to video visit with a pediatric clinician anytime on demand. No appointment is necessary.
What is a video visit with KidzDocNow?
A video visit is when you and your child connect with a doctor face-to-face by video. You can use your smartphone, tablet or computer.
What are the benefits of video visits with KidzDocNow?
It's care when your child needs it. You and your child don't have to leave home.
Doctors can refer your child for in-person care, if needed.
Doctors can help with children's common conditions over video. This includes coughs and colds, pink eye, skin irritations, allergies, stomach issues, and more.
You can get help with prescription refills.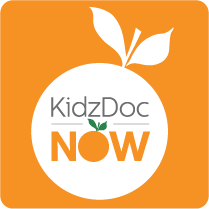 Getting started on KidzDocNow is as easy as 1-2-3.
Enroll by downloading the KidzDocNow app or visit KidzDocNow.us to learn more. You can use your smartphone, tablet or computer.



Choose your child's provider. You can choose to speak to a doctor that you and your child have seen on a prior video visit. Or you can see the first doctor available.
Visit with a KidzDocNow board-certified pediatrician or pediatric-trained advanced practice provider. Share your concerns about your child's health and conditions.
KidzDocNow pediatric clinicians are:
Available 24 hours a day, 7 days a week, every day of the year
Dedicated only to children's health