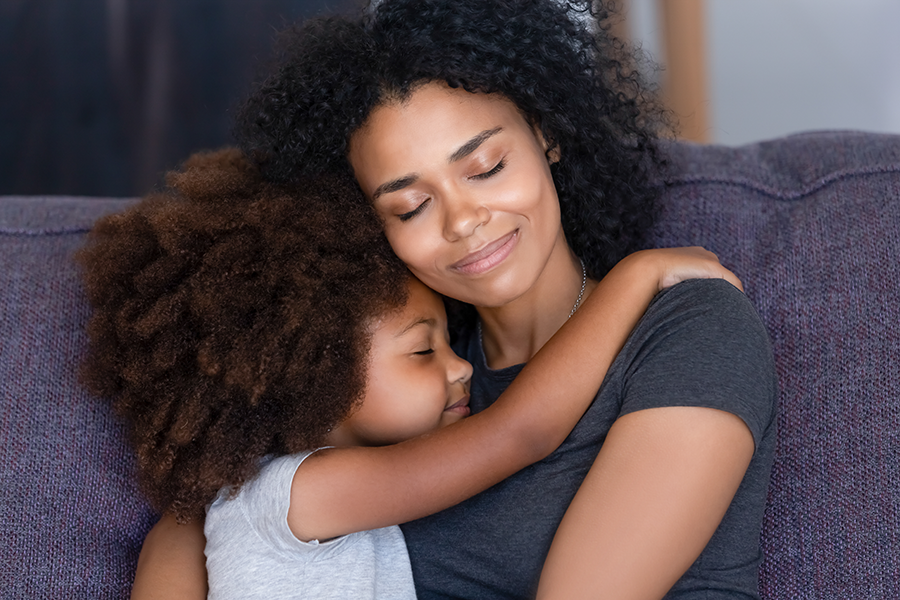 Are you prepared for disasters?
Make sure that your loved ones are healthy, safe and secure at all times.
Disaster planning is easier than you might think when you follow these three simple steps:
Build a Kit
Make a Plan
Be Informed

1. Build a Kit
Items to include in your kit:
Cell phone charger
Cash
Flashlight
Radio (hand-crank or battery-powered with extra batteries)
Water
First-aid kit
Non-electric can opener
Canned goods
Dried foods (such as granola or dried fruit snacks)
Medications
Check medical supplies, including food, formula, tubings, catheters, trach cannula, mickey buttons, insulin needles, etc. If supplies are low, order more now.
If you have a medical alert tag or bracelet, wear it
Electronic and hard copy of important documents:

Small identification (ID) card or bracelet with key information
Member ID card
Child's plan of care including diagnosis, treatment, diet, medications and doses and schedules for medications and/or the use of medical devices

Service plan
Ventilator settings if needed
Medical history
List of medications
Emergency contacts
Individualized Education Plan (IEP)
Guardianship papers
Special foods or formulas
Extra diapers
Extra batteries for devices (such as hearing aids or other communication devices)
Face mask/covering, disinfecting wipes, hand sanitizer, gloves

2. Make a Plan
Communicate your plan with your family
Where will you go?
How will you contact each other?
What should your child do if you become separated?
Write down your plan and make sure all family members have a copy.
Transportation
Identify your preferred shelter location and how you will get there. A great resource is the Ready.gov website.
Let child care and school staff know who can pick up your child if you can't.

3. Be Informed & Get Involved
If your child uses electricity dependent medical equipment, you must plan for what to do if power is lost.
Create a network of relatives, friends or co-workers to help you — show your kids where you keep your list of "in case of emergency" contacts.
Talk with your children about the various types of weather-related watches and warnings.
Visit snr.floridadisaster.org to register your child for a shelter or hospital.
Download the free Red Cross Emergency App to your phone to receive text alerts when there is a weather alert in your area.
Show your children where your home's smoke detectors are and what they sound like when you test them. Remember to change smoke alarm batteries once a year.
Children who need a ventilator should always have a resuscitation bag (Ambu bag).
When power is restored, make sure to check the settings on all your devices and equipment.
Register with your utility company for priority reconnection service, if available.
Children's Response to Disasters
Talk to your child about what things might happen, such as the lights and phones not working.
Listen to your child about their concerns, fears and feelings, and tell them that it is OK to be scared — remind them that you and your family will be there for them.
Identify your Special Needs Shelter.
To learn more, visit the American Academy of Pediatrics' disaster preparedness web page.

Resources
Download the CMS Health Plan Mobile App
Access your child's member ID card, find a provider and hospitals on the go! Available on Apple's App Store or Google Play.
CMS Health Plan Secure Member Portal
Access your child's plan of care and service plan including your emergency plan at SunshineHealth.com/login.
24 Hour Nurse Advice Line
Nurses are available 24 hours a day, 7 days a week at 1-866-799-5321 (TTY 1-800-955-8770).
CMS Health Plan Member Services
Our staff are available to help answer all of your questions — call us at 1-866-799-5321 (TTY 1-800-955-8770) Monday-Friday, 8 a.m. to 8 p.m.
Community Resource Database
Sunshine Health's Community Resource Database can connect you with local, community-based services like transportation, food and childcare. Call 1-866-775-2192 for more information.
24-Hour Behavioral Health Crisis Line
If your child is having a behavioral health crisis, call us for help at 1-866-799-5321 (TTY 1-800-955-8770).